About Us
Kevin Taylor first established Survey Gisborne Limited in March 1999. In August 2013, Kevin and Diane Taylor became joint owners of the survey business.
The team at Survey Gisborne Limited values the professional relationships built and established with customers and clients who are not only based in New Zealand, but also all around the world.
Survey Gisborne Limited is proud to be locally owned and supports the growth and sustainability of our community, region and the country.
Company History
Survey Gisborne Limited has evolved from a long history of surveying in the Tairawhiti / East Coast region of New Zealand.
Up until April 1987 the Department of Lands and Survey, a government department, which has been in existence for approximately 100 years, went through a restructuring process whereby the survey division became known as the Department of Survey and Land Information (DOSLI). In July 1996 this government department was again restructured whereby Terralink NZ Limited was established as a state owned enterprise, whilst Land Information New Zealand (LINZ) remained a government organisation. The Gisborne office of Terralink NZ Limited was then privatised in March 1999 and became known as Survey Gisborne Limited.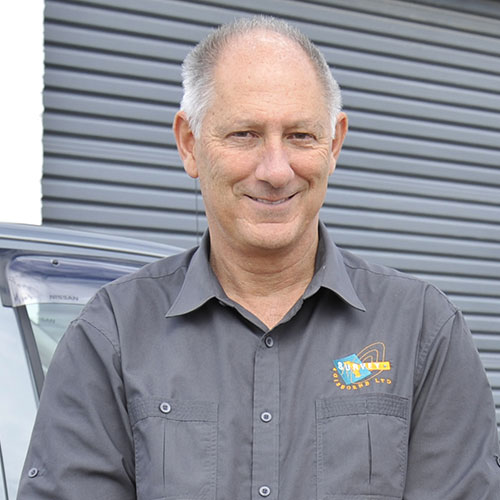 Kevin Taylor
Survey Manager / Director / Licensed Cadastral Surveyor
Kevin first established Survey Gisborne Limited in March 1999.  During August 2013 Kevin and Diane, his wife / business partner, became joint owners.  Kevin is a fully qualified Registered Professional Land Surveyor with 40 years of experience in land surveying not just in the local region but other parts of New Zealand.
He started his survey career in 1977 firstly as a Survey Technician where he worked for a survey firm in Warkworth, north of Auckland.  In 1981 Kevin obtained a NZ Certificate in Land Surveying.  Later in 1984 he attended University of Otago for three years, completing a Bachelor of Surveying Degree (with Credit).
In November 1986 Kevin moved to Gisborne where he has worked and enjoyed the lifestyle since.  Kevin has an extensive experience and knowledge in all aspects of land surveying and development.  As all of Kevin's clients know, he is very passionate about the surveying profession and provides the best value of service and advice to clients. A highlight of Kevin's career includes a surveying stint in Antarctica as the Antarctic Surveyor.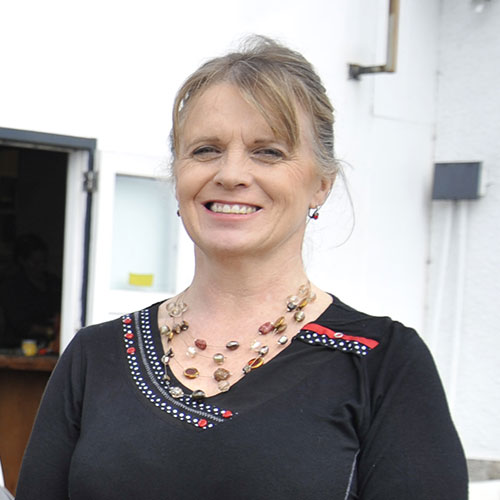 Diane Taylor
Business Manager / Director
Diane has been with the team at Survey Gisborne Limited since August 2013 after becoming a business partner her husband Kevin Taylor a land surveyor.  Her role as Business Manager involves looking after different aspect of the business, including building and maintaining an excellent standard of customer relationships.
Diane enjoys a huge level of job satisfaction with supporting the team of surveyors as well as their valued customers.
During Diane's career she has held a range of roles in both the private and local government sector, as well as managing and owning a number of successful businesses.  One such business related to a cartage and topsoil venture which involved dealing with resource management issues. Diane has also over 20 years of experience in different management and regulatory positions including 16 years with Porirua City Council, near Wellington.
On moving north to Gisborne Diane initially took up a position with Gisborne District Council.  After a few years Diane then decided to set up her own consulting and tutoring business contracting to Industry Training Solutions New Zealand for just over five years until 2014.
Since 2012 Diane has been a member of the Business Professional Women (BPW) and has held various roles on the executive committee.  In 2015 Diane was the Club President of the Gisborne BPW Club.  The Club was awarded New Zealand BPW Club of the year for the many different projects members were involved with during that year.
Other interests include travelling, swimming, gardening and reading a wide range of topics.